NOVITA Delicate Cosmetic Cotton Pads, 50 pcs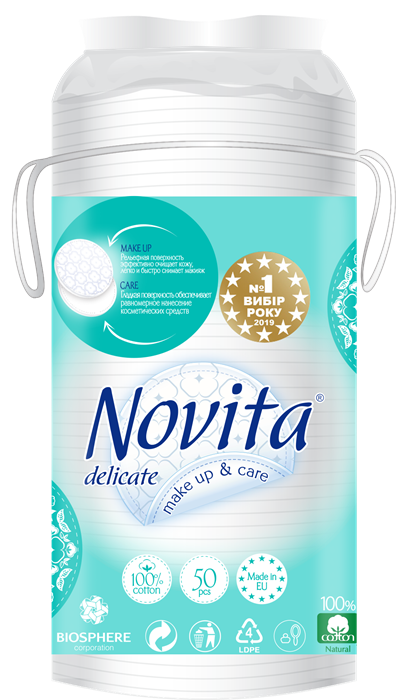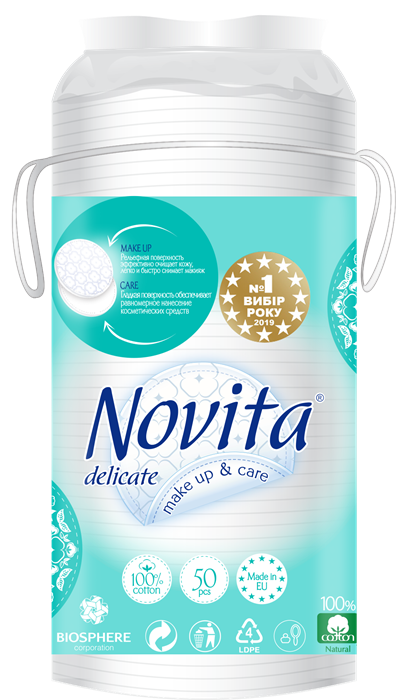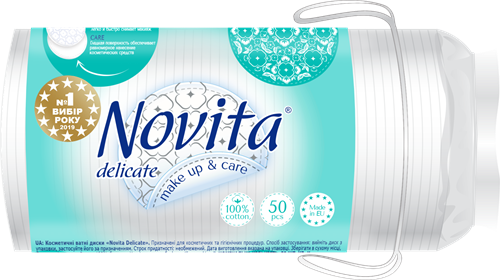 Novita Delicate Cosmetic Cotton pads are designed for gentle cleansing of the skin.
Each pad is made of 100% cotton, so it does not irritate the face and is suitable for even very sensitive skin. The cotton pads have a two-sided surface: Side 1 has a relief surface and is designed for effective skin cleansing and makeup removal. Side 2 has a smooth surface and provides uniform application of skin care products.
Thanks to the perforation on the edge, the pads are not stratified and easily extracted from the packaging.
Novita Delicate contains 80 high-quality cotton pads.
How to use: Remove the pad from the package, apply a cleansing agent and wipe the face.