Antibacterial toning lotion ANTI-POLLUTION EFFECT, 200 ml
Azelaic acid/D-Panthenol
What to expect?
- Remove the rest of dirt, complete the cleansing program.;
- Eliminates acne, tightens the pores;
- Skin looks healthy, hydrated and smooth;
- Restores skin from harmfull environmental effect.

Did you know?
Toning lotion removes the rest of dirt from the the skin and completes your cleansing program, refreshes skin.
Restores skin's natural pH balance.
Proper toning lotion smoothes away wrinkles, makes skin tone more even, gives face a blush.
Azelaic acid has an antibacterial effect. Together with Vitamin B3 it normalizes skin secretion, prevents the blackheads and rashes.
D-Panthenol eliminates irritation and redness.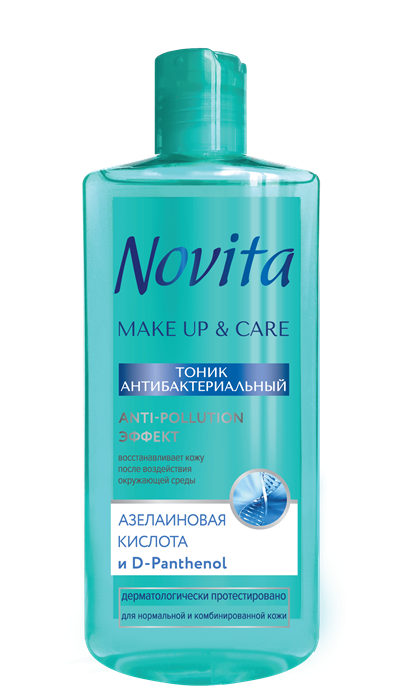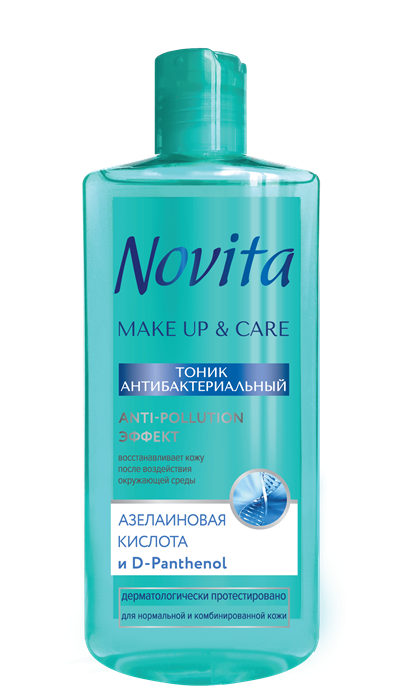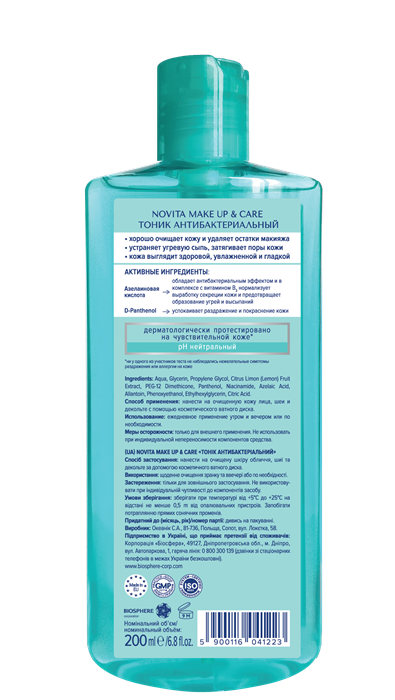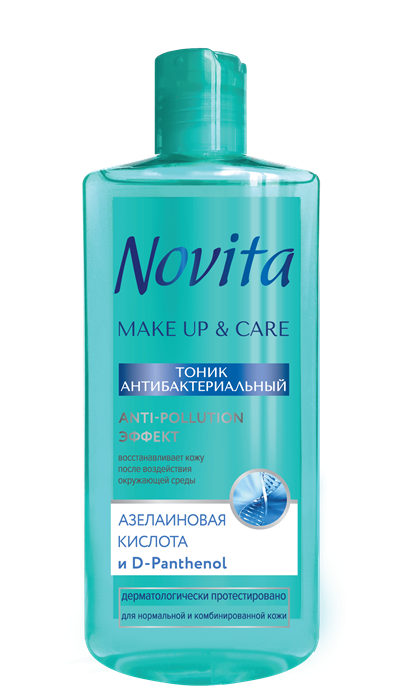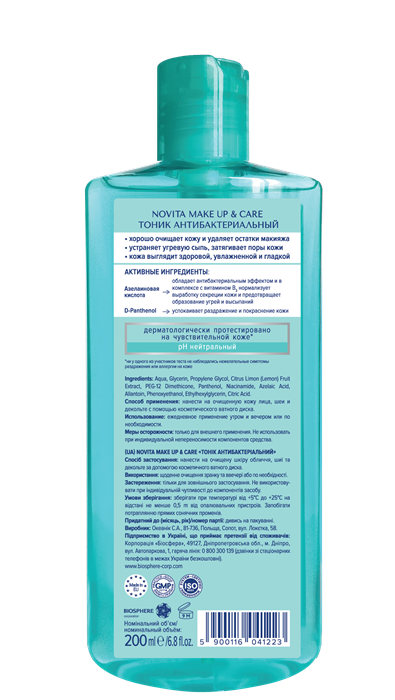 Aqua, Glycerin, Propylene Glycol, Citrus Limon (Lemon) Fruit Extract, PEG – 12 Dimethicone, Panthenol, Niacinamide, Azelaic Acid, Allantoin, Phenoxyethanol, Ethylhexylglycerin, Citric Acid.