NOVITA Delicate Q-tips in a jar (monoblock), 50 pcs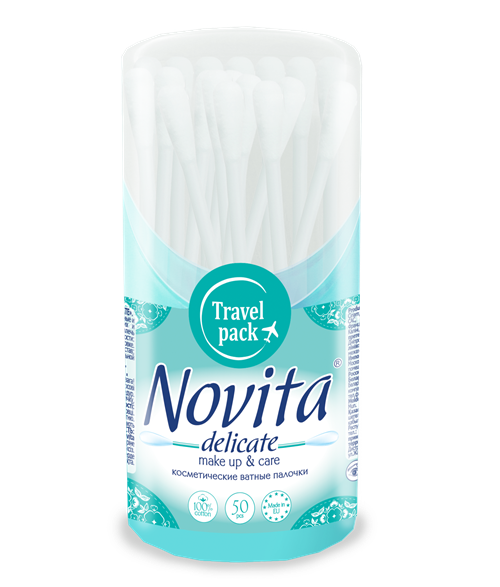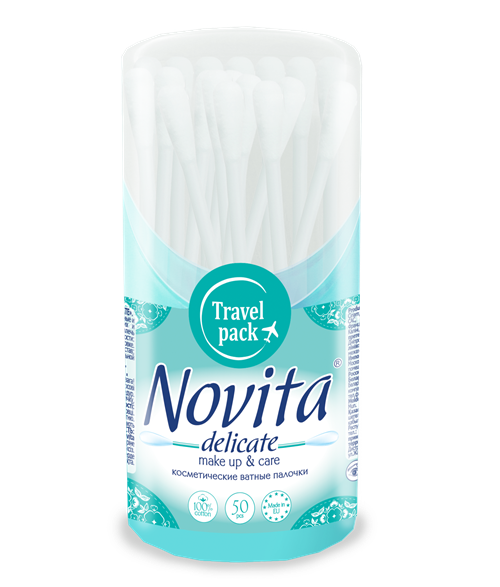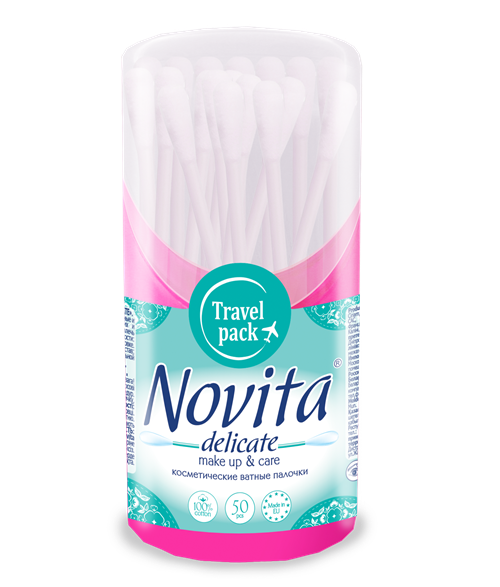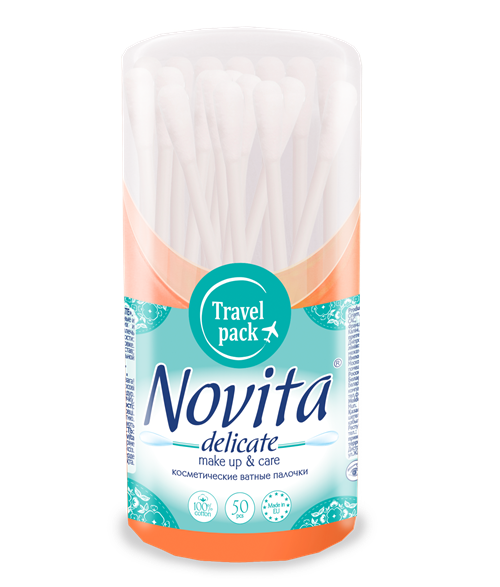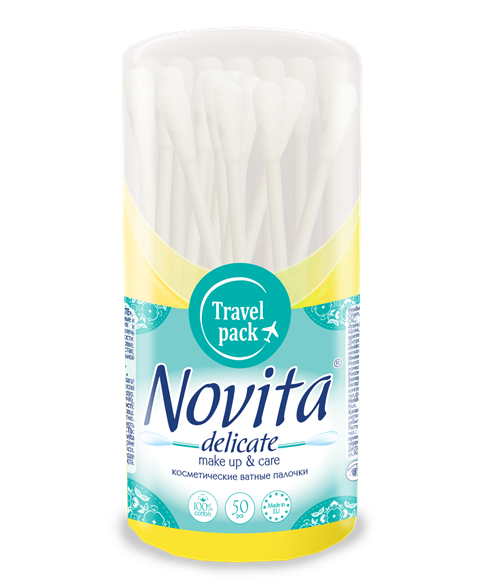 Q-tips – very need element of personal care. If you are looking for a really decent option, pay attention on the NOVITA Delicate cotton q-tips in a jar, 50pcs.
The lid opens in just one click and a compact size helps to take it with you to travel or carry on in your handbag in case the sticks are suddenly needed.
The wool used for winding is made of 100% pure cotton. Cotton was undergone special treatment to become even more softer and delicate to use. Q-tips are commonly used in a variety of applications including cleaning a nasal cavity or ear shells, correcting small manicure or make-up mistakes and for the first aid. The q-tips are placed in bright yellow packaging, which keeps them hygienic.
Application method: Use for soft cleaning the ear shells surfaces. Q-tips can be used for applying cream on spots and other skin defects.