NOVITA Organic Q-tips in plastic pack, 100 pcs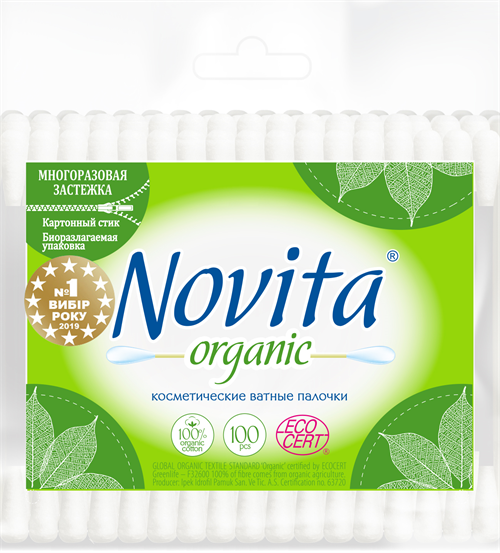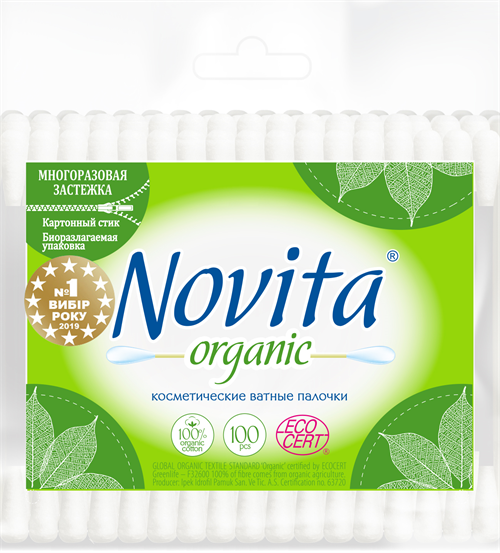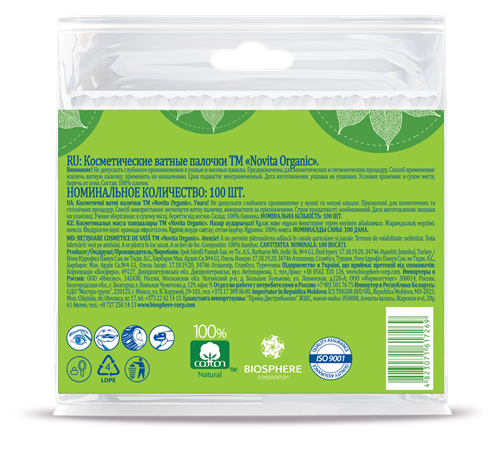 Novita Delicate Cosmetic Cotton pads are designed for gentle cleansing of the skin.
Unique cotton tips are made of 100% organic cotton, so it does not irritate the face and is suitable for even very sensitive skin.
Organic cotton - grown in a biologically pure production mode without the use of chemicals with environmental concerns and passed the ECOCERT certification. Ideal for sensitive skin - delicate whitening of cotton makes it especially soft and gentle for sensitive skin, eliminates the risk of allergic reactions and irritations. If you care about the ecology of our planet, then you will be interested to know that these q-tips have biodegradable packaging.
Q-tips are reliably protected from dust thanks to the package with a reusable clasp.
Application method: Use for soft cleaning the ear shells surfaces. Q-tips can be used for applying cream on spots and other skin defects.