Novita Intimate Soft Wipes Amiderm Complex with euroslot, 15 pcs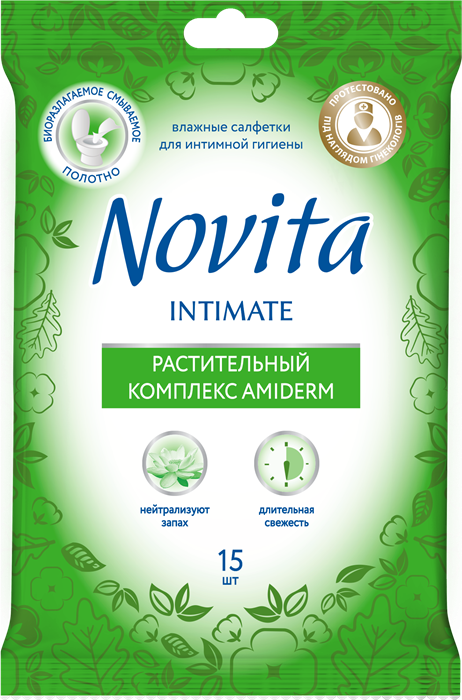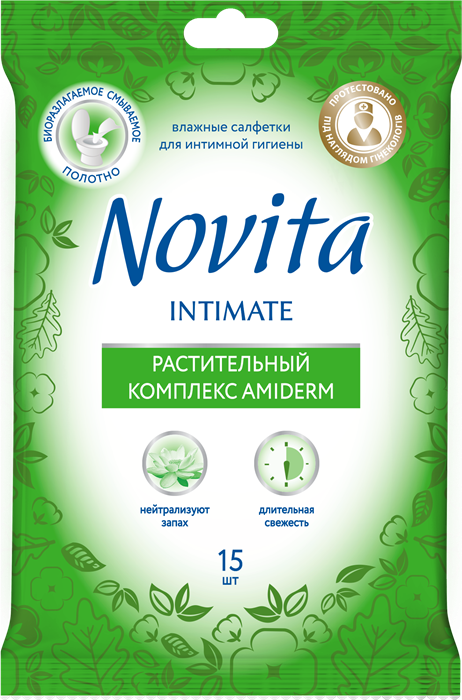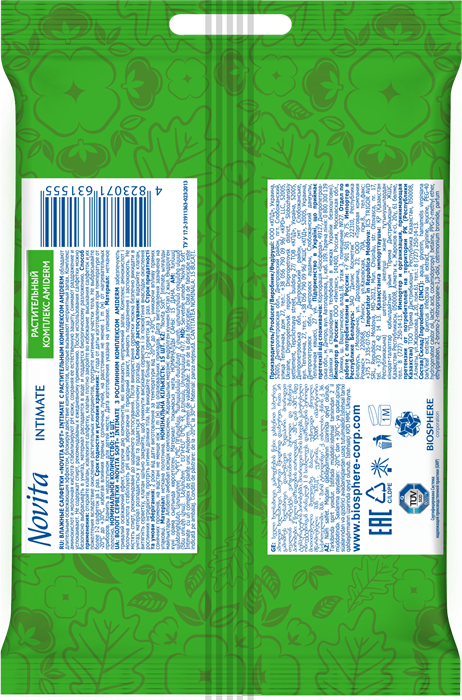 Lady's purse is always full of necessary things, such as wipes. Fortunately, modern manufacturers have taken care of them and created a big variety, not only for your hands, but also facial wipes. However, it is scrupulously necessary to choose the wipes for intimate hygiene. A great choice will be Novita Intimate Soft wipes, designed specifically for the delicate female needs. Wet cloth "Intimate" with the plant amiderm complex are soap free and alcohol free.
The amino acids complex together with lactic acid helps to stabilize the pH level of the skin and strengthen barrier functions of the skin,
This product gives a long-lasting feeling of purity and has a refreshing effect, as well as gives the a soothing effect to epidermis.

How to use: for external use only. After use, close the flap to avoid drying out.