Novita Make-up Delicate Wipes Amiderm Complex with euroslot, 15 pcs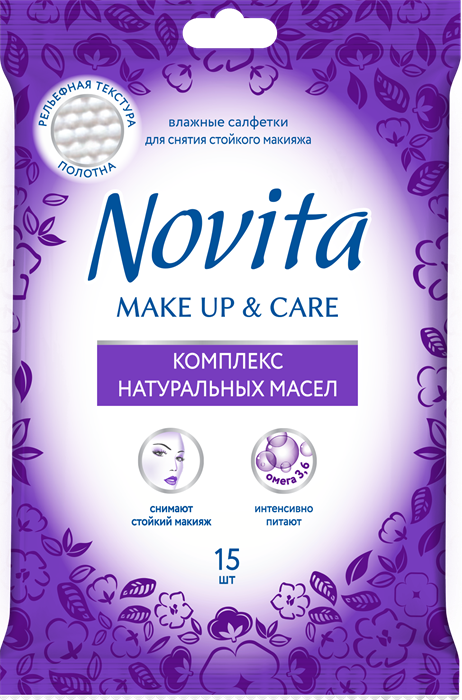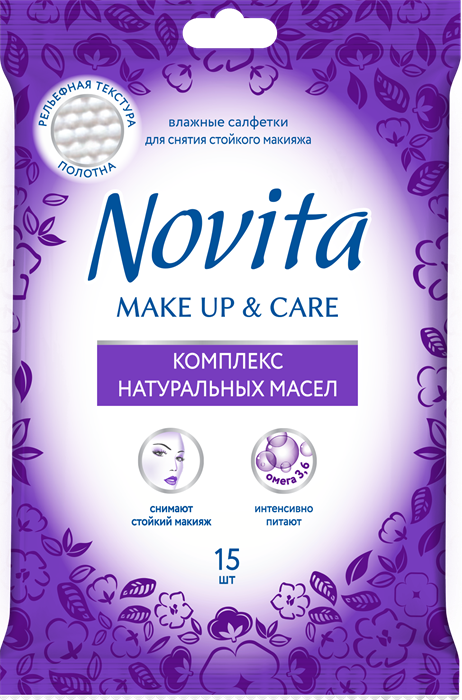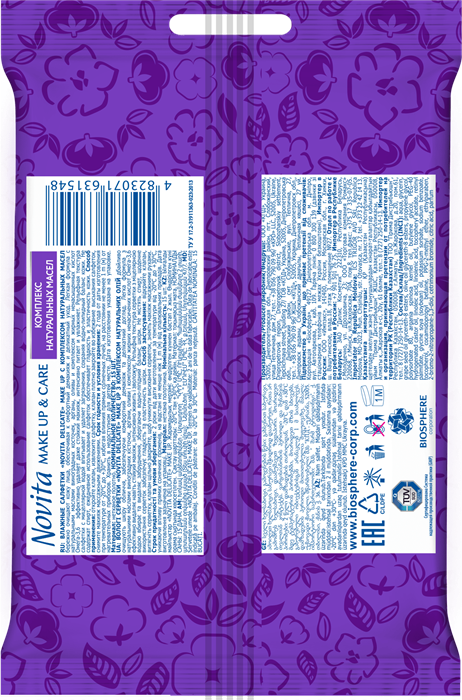 There are a basic kit of the needfull products in each lady's purse, without them would be very difficult at work, at school, during the trip. Of course, cosmetic facial wipes are one of those such needfull accessories. Novita wet cloth "Make up Delicate" will be a real helper in urgent situations, they will gentle remove make-up when it is necessary without consequences for the skin.
It is twice easier to clean the skin with Novita wipes thanks to their not even relief texture. The highlight of the product is hydration complex that formulated with natural oils of grape seeds, argan and olives.Thanks to this complex make-up can be removed as carefully and delicately as possible. Fragrance-free and soap-free formula will make the skin feel maximum comfort during the procedure.
How to use: Remove the wipe from the package, gently wipe the dirt off