NOVITA Wet Wipes Make up with micellar water and seaweed, 15 pcs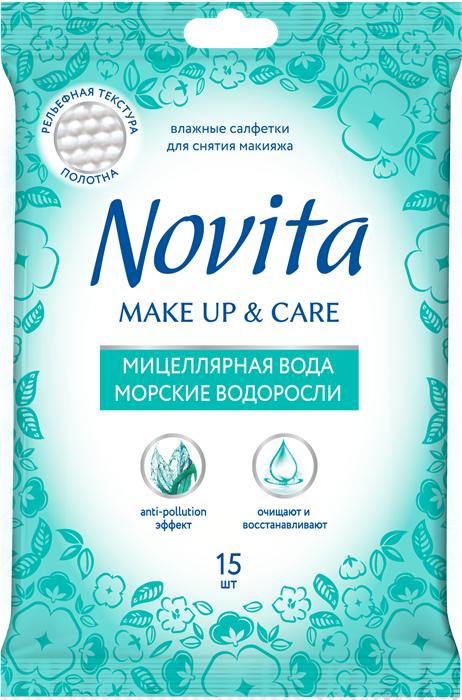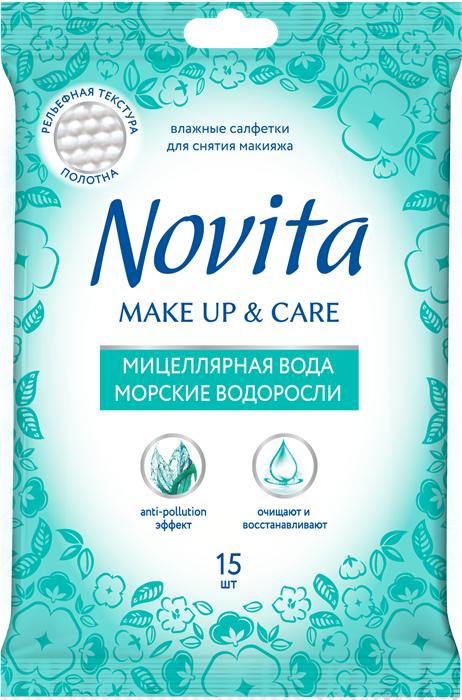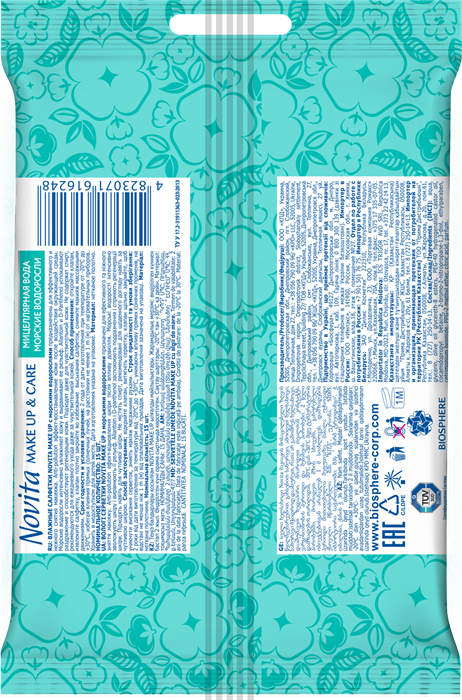 Each lady's purse has a basic set of indispensable helpers, without which it is difficult to do at work, studying, traveling and walking. One of such irreplaceable accessories, of course, are wet wipes. Novita wet wipes "Make up" will be a real salvation, when it is necessary to urgently remove makeup without consequences for the skin.
Napkins have a relief texture, due to which it is doubly easier to clean the skin. The highlight of the model is the impregnation based on micellar water and seaweed due to which decorative means can be eliminated as carefully and delicately as possible. Hygienic products do not contain soap and alcohol, so the skin when interacting with them will feel maximum comfort.
How to use: With gentle gentle movements, remove the dirt with a cloth.