NOVITA Delicate Q-tips in a jar (monoblock), 160 pcs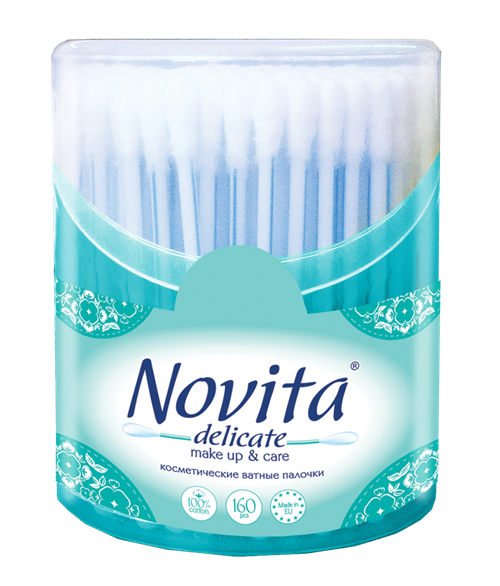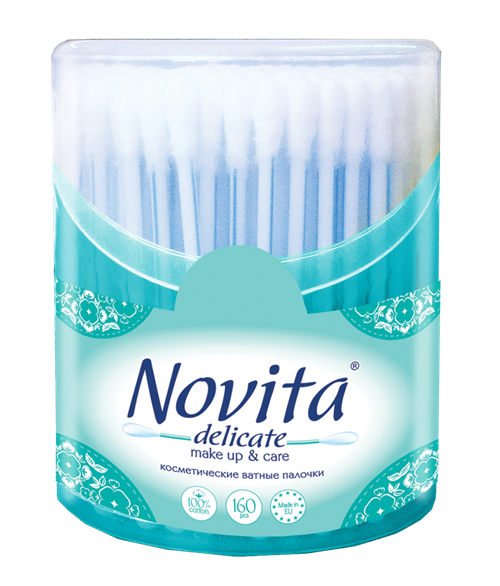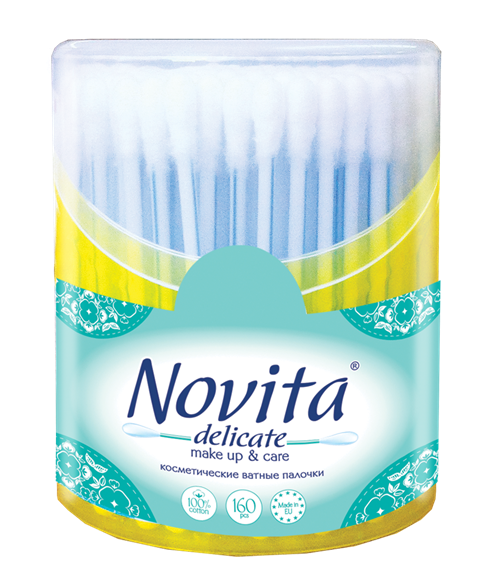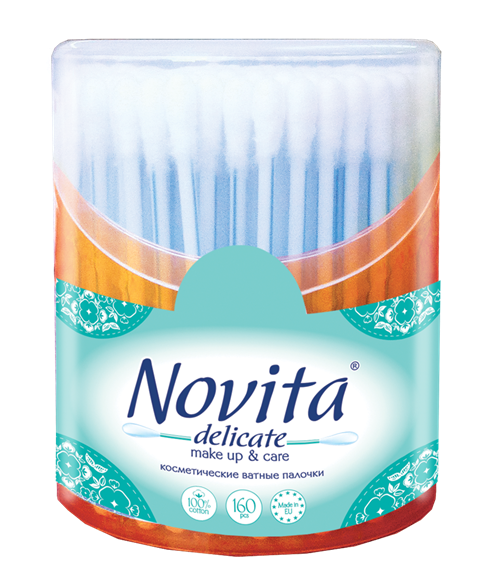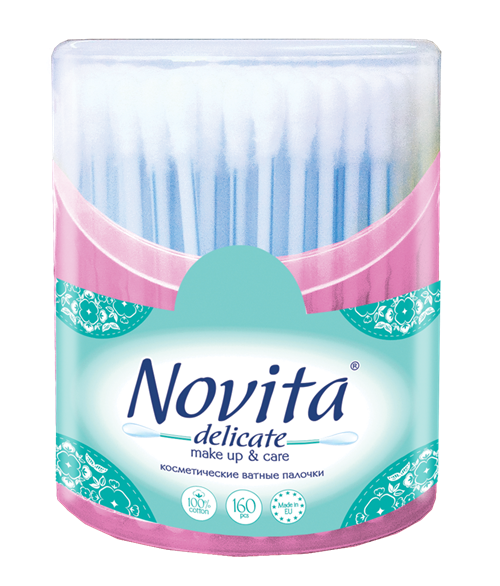 Q-tips – very need element of personal care. If you are looking for a really decent option, pay attention on the NOVITA Delicate cotton q-tips in a jar, 160pcs. The wool used for winding is made of pure cotton. Cotton was undergone special treatment to become even more softer and delicate to use.
These cosmetic q-tips have an extremely strong winding, so the tips do not crumble. The q-tips are placed in plastic round jar, which keeps them hygienic. These q-tips will help you to clean a nasal cavity or ear shells, correct small manicure or make-up mistakes and in a first aid.
Application method: Use for soft cleaning the ear shells surfaces. Q-tips can be used for applying cream on spots and other skin defects.