Novita Gapchinska Make-up Remover Cleansing Face Wipes with hydration biotoner, 15 pcs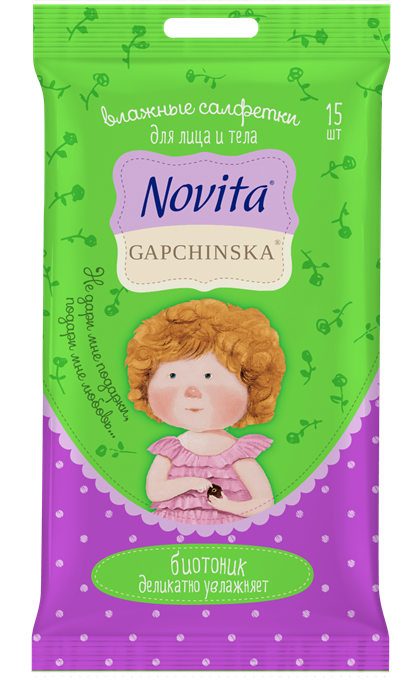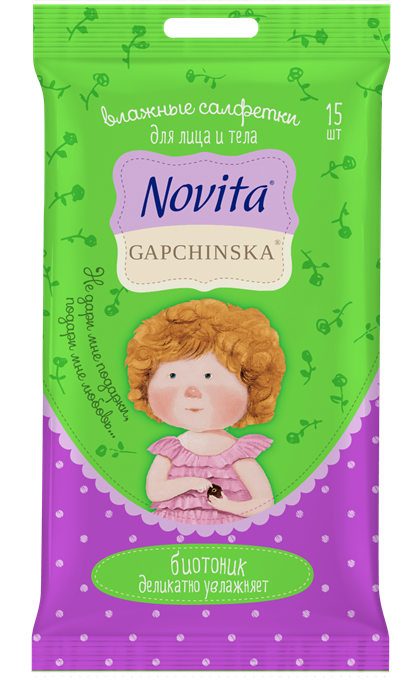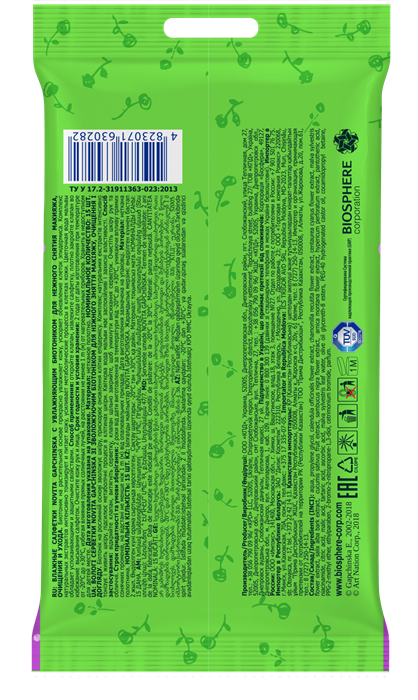 Novita Gapchinska wipes provide a delicate make-up removal. They are pre-moistered with a special liquid enriched with hydration biotoner that promotes optimal moisturizing of epidermis, prevents it's dehydration and the appearance of unpleasant feeling of dryness and tightness.
Such a small helpers will be especially relevant for use during traveling and business trips when there is no way to perfor the cleansing in the usual way. These specially soft textured facial wipes will take care of your skin.
Facial wipes give your skin pleasant freshness and comfort feeling. They have a very pleasant smell that put you in a peaceful mood and recharge you with positive energy, do not leave your skin sticky.
How of use: open the flap, get the wipe, then close the flap tightly. Treat the skin. Wipes can not be reused.